Added value
Lower
costs
Improved
safety
Better
efficiency
Process
optimization
Increased
quality
Learning
organization
Reduce diminished and non-productive time
Using remote experts allows to reduce the employees transportation cost (no need to move employees) without wasting time on waiting for employees to resolve issues.
Risk reduction and management
AR Solutions allows for more effective process control and compliance verification, thus supporting the safety of employees in high-risk zones. "Zero accidents at work" is a real and achievable goal with this tool.
Simple and efficient solutions
Remote experts, contextual information and expertise, available to employees in real time. AR technology supports employees, so they achieve measurably faster task completion compared to other methods of using work instructions.
Monitor progress, changes and deviation from processes
AR Solutions analytical platform, along with alert and notification system, allows you to continuously verify procedures, monitor implemented improvements and modifications and measure key performance indicators.
Accuracy and precision in performed tasks
Improving completed tasks quality and reduce errors with use of checklist type instructions, interactive 3D models and remote instructional specialist consultations.
Effective training and effective allocation of human resources
Highly specialized activities, previously performed only by industry experts, can be undertaken by other technical employees, with the support of a remote specialist, or with the use of innovative instructions.
Features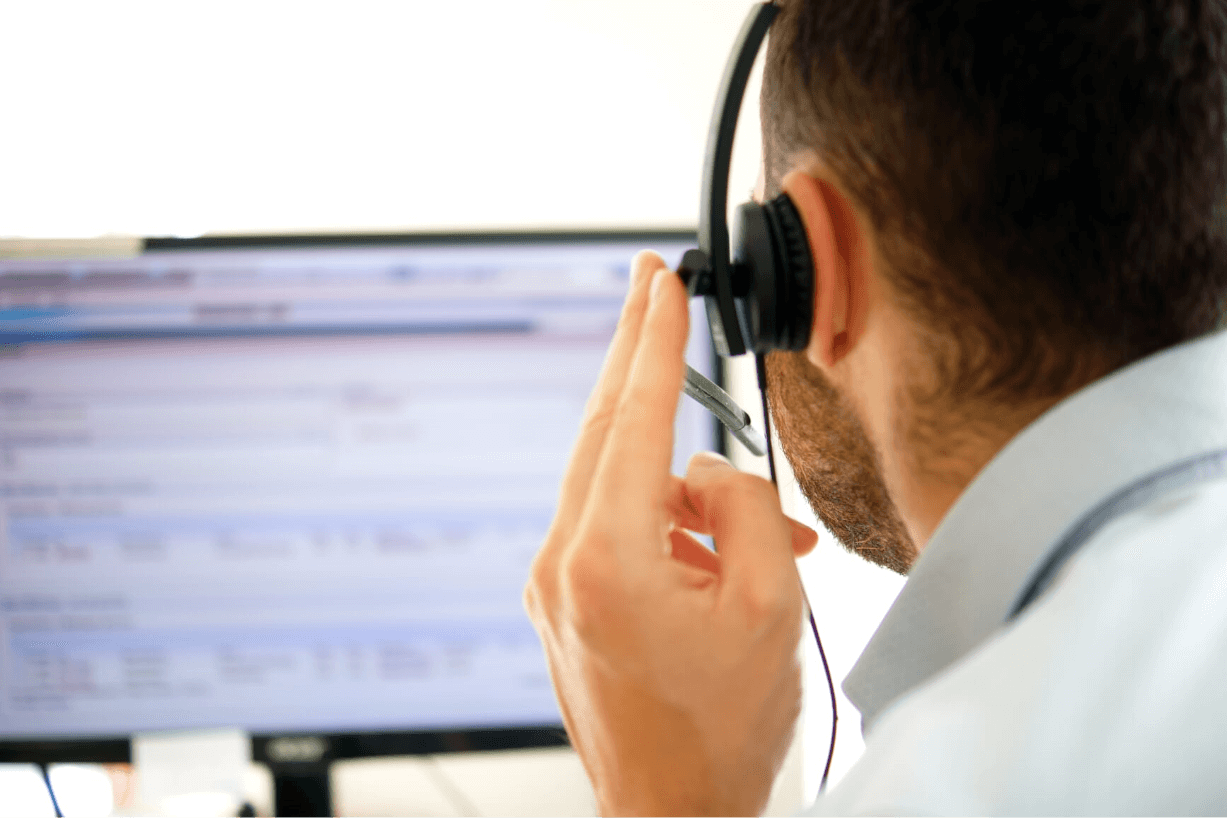 Remote expert
Teleconference with expert in the office, who helps employees solve problems by providing visual guidance in front of their eyes.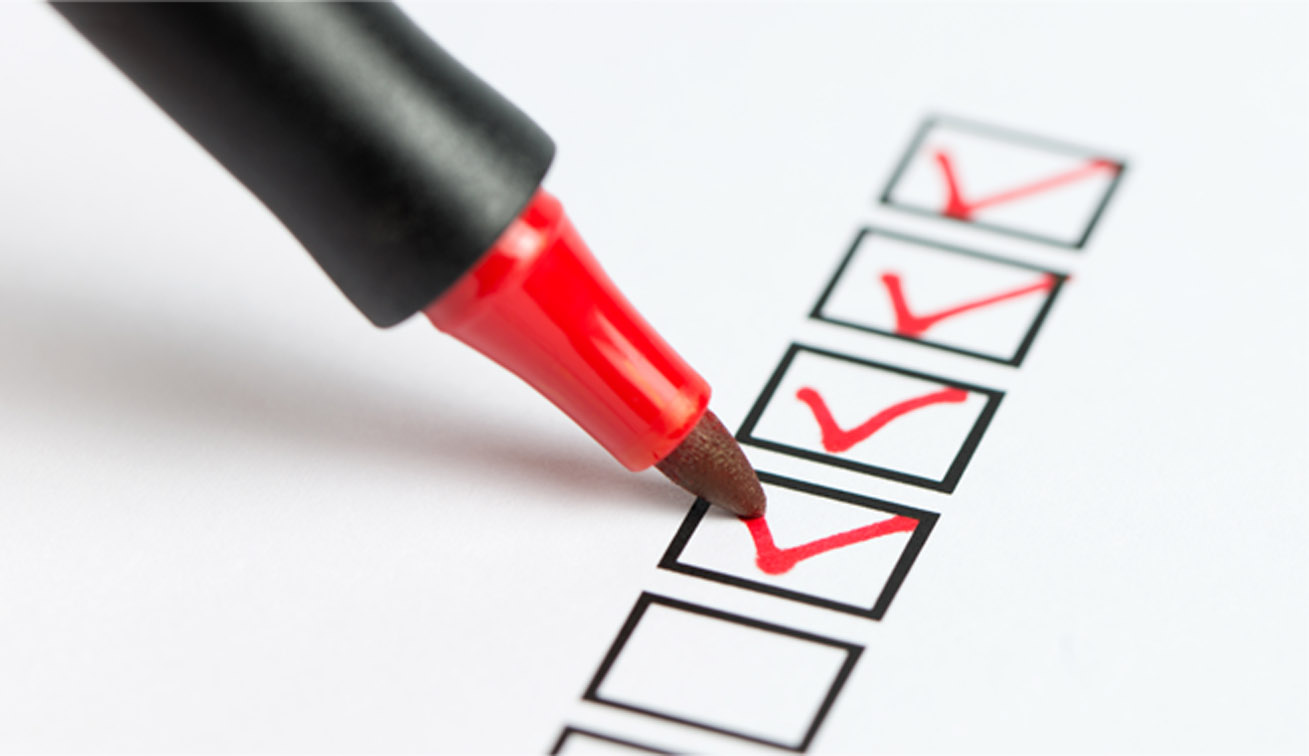 Procedures and tasks
Complex procedures become interactive checklists that guide the user through the necessary processes with help of interactive tips.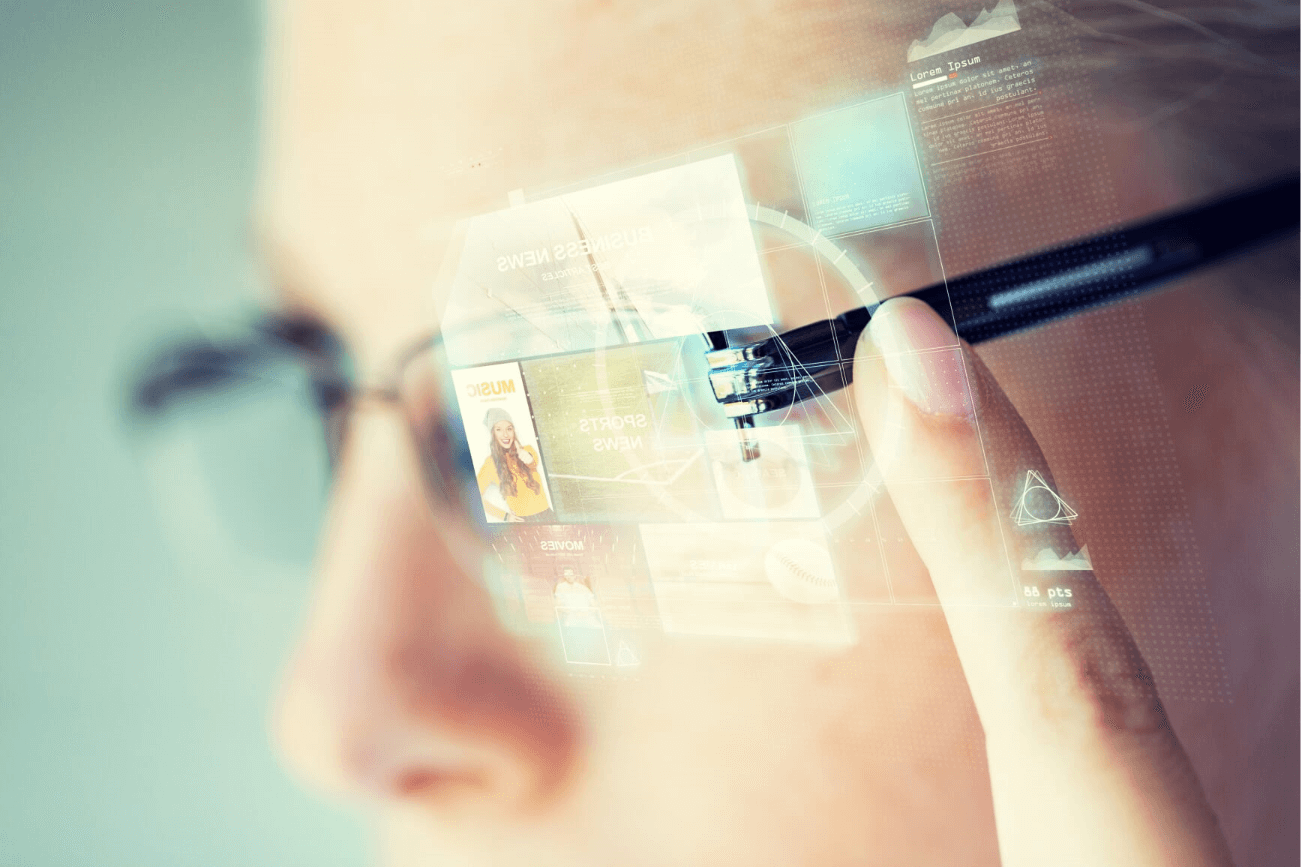 Knowledge center
Access to repository of video recordings, procedures, instructions that can be opened using smartphones, tablets or AR glasses and conveniently displayed in front of user's eyes.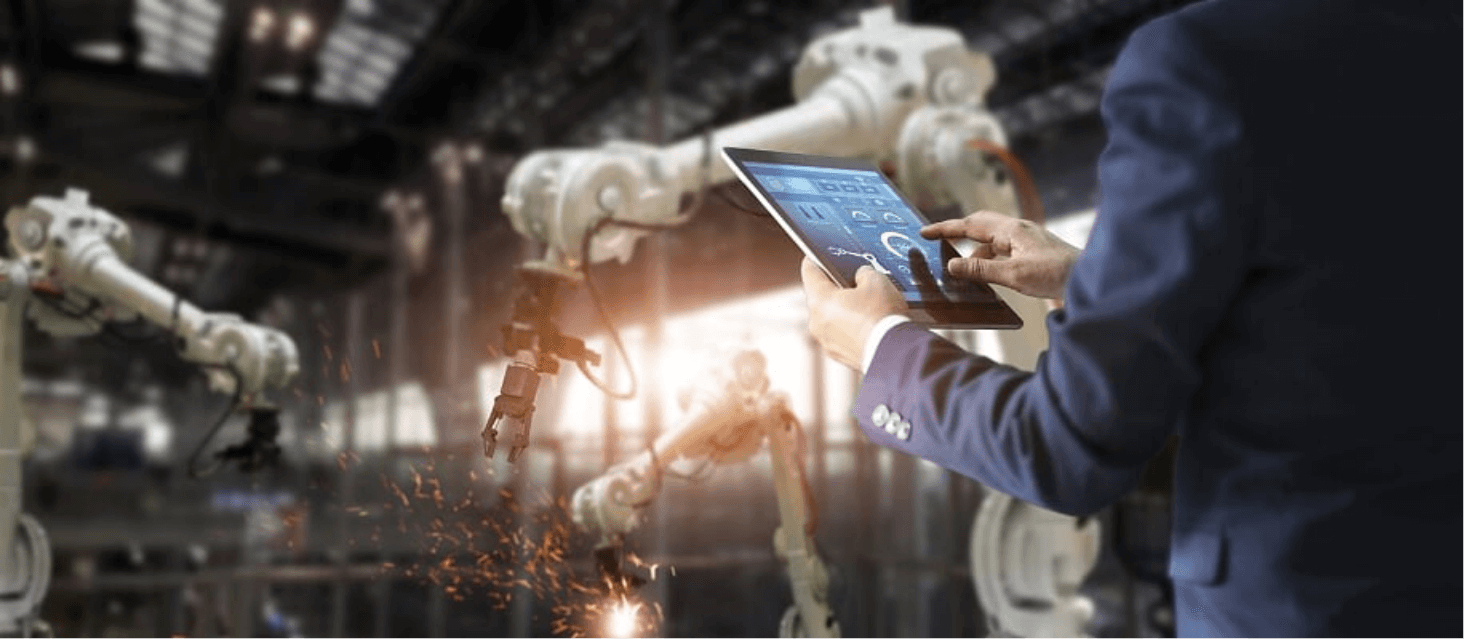 Performance measurement
Interactive dashboard enables effective performance management, quality control, compliance verification and productivity monitoring.
Flexible and versatile
Universal and holistic nature of the product, which is easy to implement and operate, addresses the differences in needs of individual customers and industries. The ability to transfer and connect applications between various devices - desktop, mobile and AR. Open application model - ability to independently create elements used: procedures, tasks, workflows.

See the results
AR Solutions is also an analysis of trends useful for early recognition of problematic areas. The cooperation of employees with remote experts, validation of procedures, shortening the repair time provides tangible results. Analytical platform and interactive dashboard allow you to track changes and show the results achieved.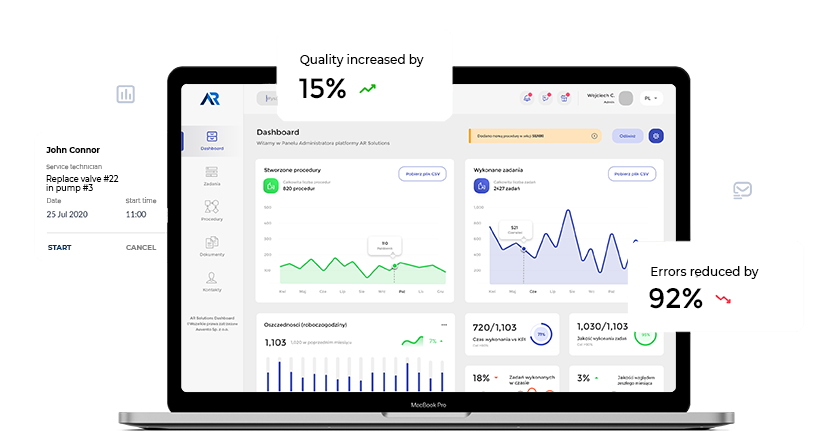 Find out how the implementation in your company could look like
The process of implementing AR Solutions in the enterprise is prepared together with the client. Needs analysis is the identification of areas, selection of equipment and functions that create a dedicated package of benefits.
Request a demo
Check how much you can save
AR Solutions will enable your company to analyze compliance, quality and performance in order to solve problems that have the greatest impact on safety, efficiency and financial results. Savings can be achieved on many levels and in various areas - working out even a small change allows you to achieve tangible results and reduce costs.
Hours saved per year
h
Annual savings forecast
USD
The savings estimates are based on test implementations at our clients and comparative analyzes of the use of checklists in reducing errors (by over 90%), faster time to complete task (by over 30%) and reduction of costs resulting from the lack of relocation of remote experts (by over 50 %).